The taste of tradition
The taste of tradition. It is the basic concept of Clelia's cuisine.
The choice of the ingredients aims to enhance the natural flavors in the dish. Genuineness and the right presentation will open your mind to the typical specialties of the Langhe. From starters to desserts, everything narrates the territory and can be experienced in a small 35-seat dining room or on the summer terrace, which has a wonderful view for a romantic dinner.
Home-made pasta, typical starters, thematic dinners to re-discover ancient tastes, meals for vegetarians: these are some of the ingredients which make "Tra Arte&Querce" a restaurant worth trying.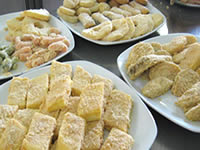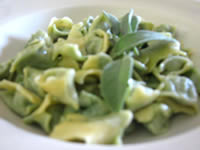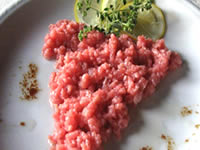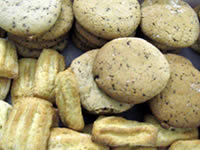 The menu of ancient tastes.
A menu rich in taste, seasonal ingredients and which includes the sublime white truffle from the second half of September to December, and black truffle all year round. Piedmontese starters include the starter of the house, a traditional dish that Clelia learned to prepare from her mother. Anchovies in green sauce without garlic and Russian salad with vegetables only are among the more particular starters as well. Other strong points of "Tra Arte&Querce" are also: home-made pasta, tajarin, braised beef, pork chops with Barbera, which are famous for their secret recipe, and traditional desserts such as bunet, home-made hazelnut cakes with cocoa powder, tarts and fruit custards. Customers can try a menu "à la carte" or a tasting menu, with a wide choice of wines.
The recipes of memory.
In the kitchen Clelia and the chef Maurizio Regis prepare for their customers typical dishes, of the Langhe, which have almost disappeared. The "recipes of memory" are served during special thematic dinners and are available on the menu "à la carte" as well - based on the available products in each season. Some examples are the "carpionata", l' "uriot" (pork guts served with vegetables), frittata with herbs and flowers, fresh cheeses, spring vegetables. In each season Clelia and Maurizio offer special dishes. In the summer the terrace is turned into an informal bistro where you can enjoy rich platters with local salami and cheeses, salads, sweet and savory crepes, sorbets and fresh fruit salad with a marvelous view to behold.